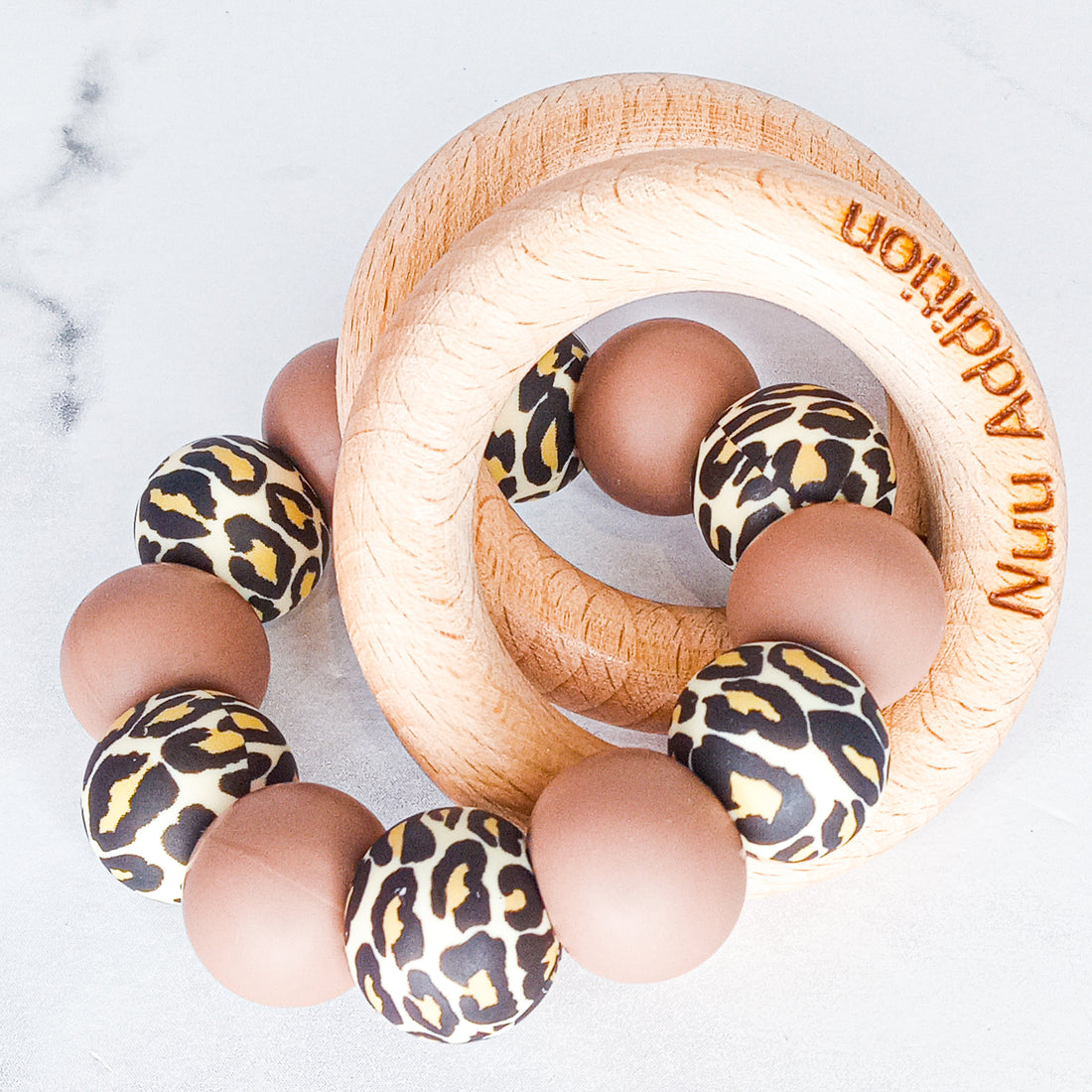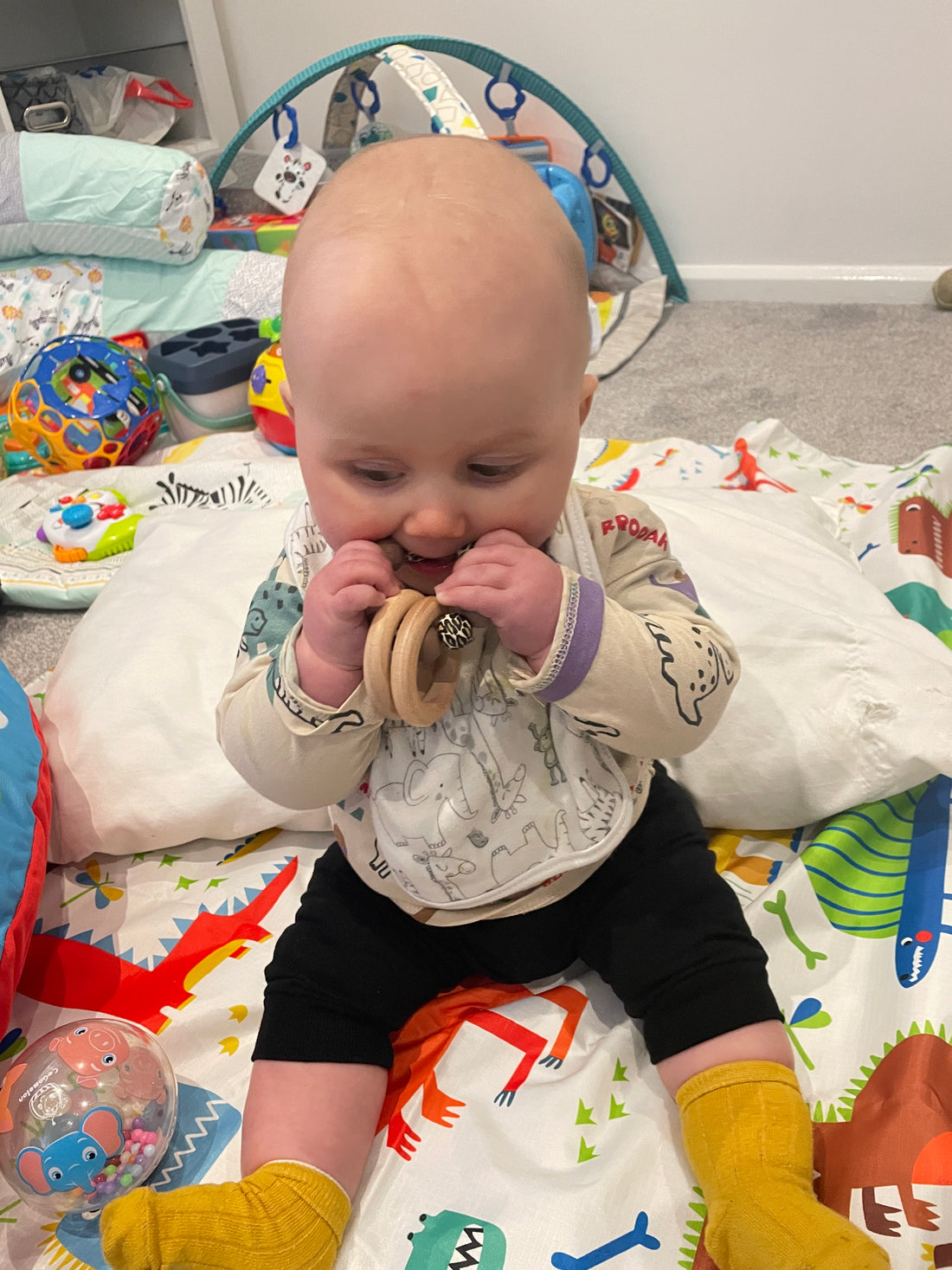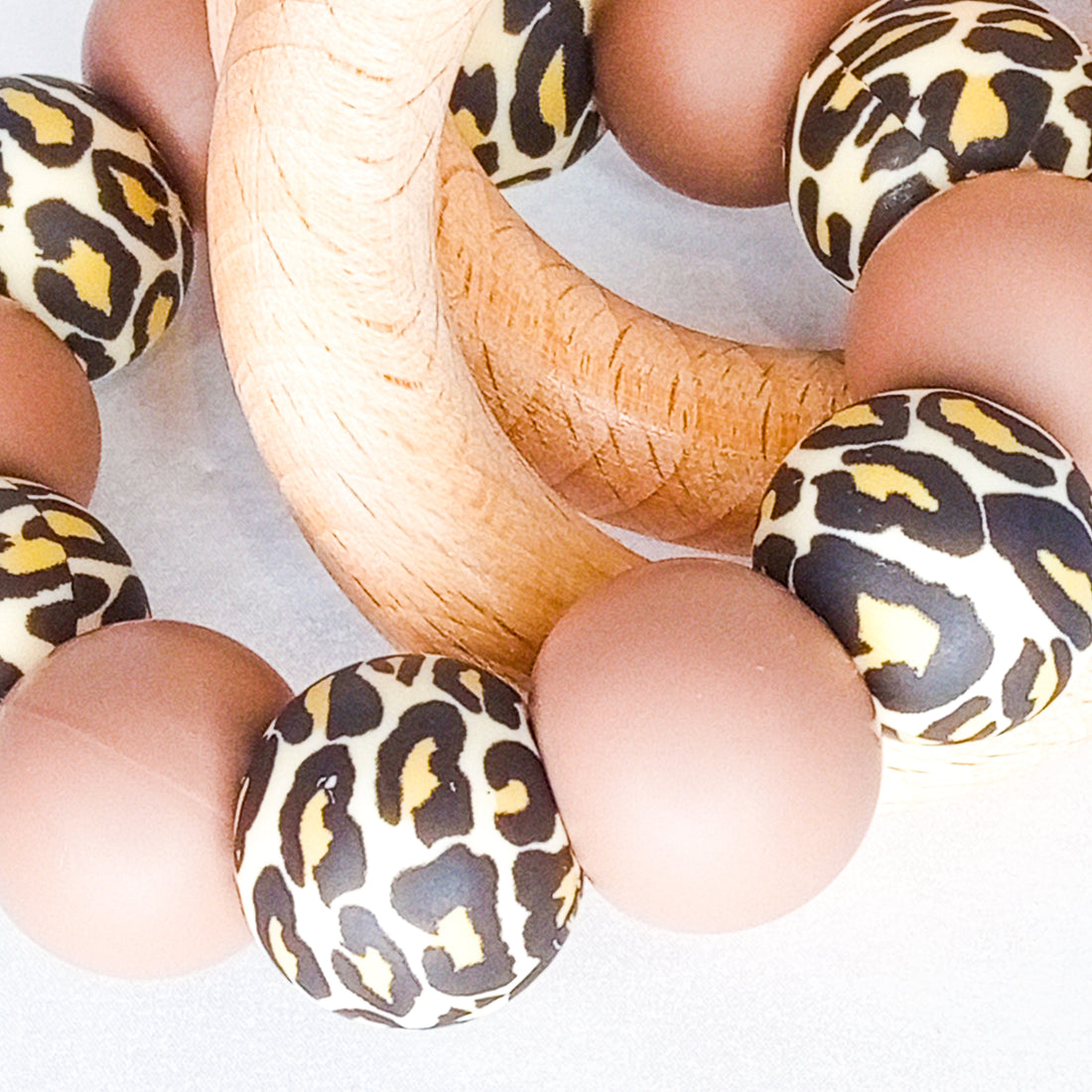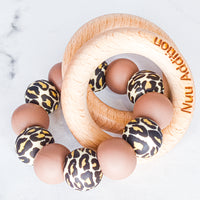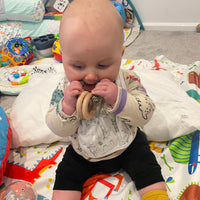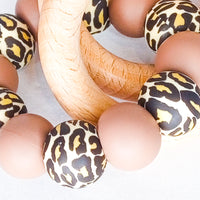 Silicone Bead Teether - Leopard Print
A stunning duo of leopard print and brown silicone beads, combining unique aesthetics with functionality.
This lovely rattle toy features 2 beech wood rings attached, great for those aching gums & teeth coming through.
It can also be doubled as a sensory toy, with fun patterns and visually soothing for any baby.
Lovingly handmade in England, it is the perfect choice for a baby shower gift or a sensory toy for your little one.
They are made of excellent quality and are easy to clean, wash with warm soapy water and then let it air dry.
CE certified and FDA approved
• 100% Food Grade Silicone
• Free of BPA
• Free of PVC
Always check this item before use.
Never leave your baby unattended with these or any other teethers.
Please discontinue use if item shows signs of damage.
PERFECT FOR TEETHING AND SENSORY SKILLS
My son Noah who is 8 months absolutely loves this teether!
It has 2 bamboo rings as well as the teething ring with balls so it is great for him to grip in both hands as well as in his mouth.
The design definitely appeals to him and the texture of the teether is unique in that it has the soft bamboo side but also although rubber, the teething balls are so soft it's almost as if they are velvet.
He can really chew this well without me having to worry and it definitely helps soothe his sore gums.