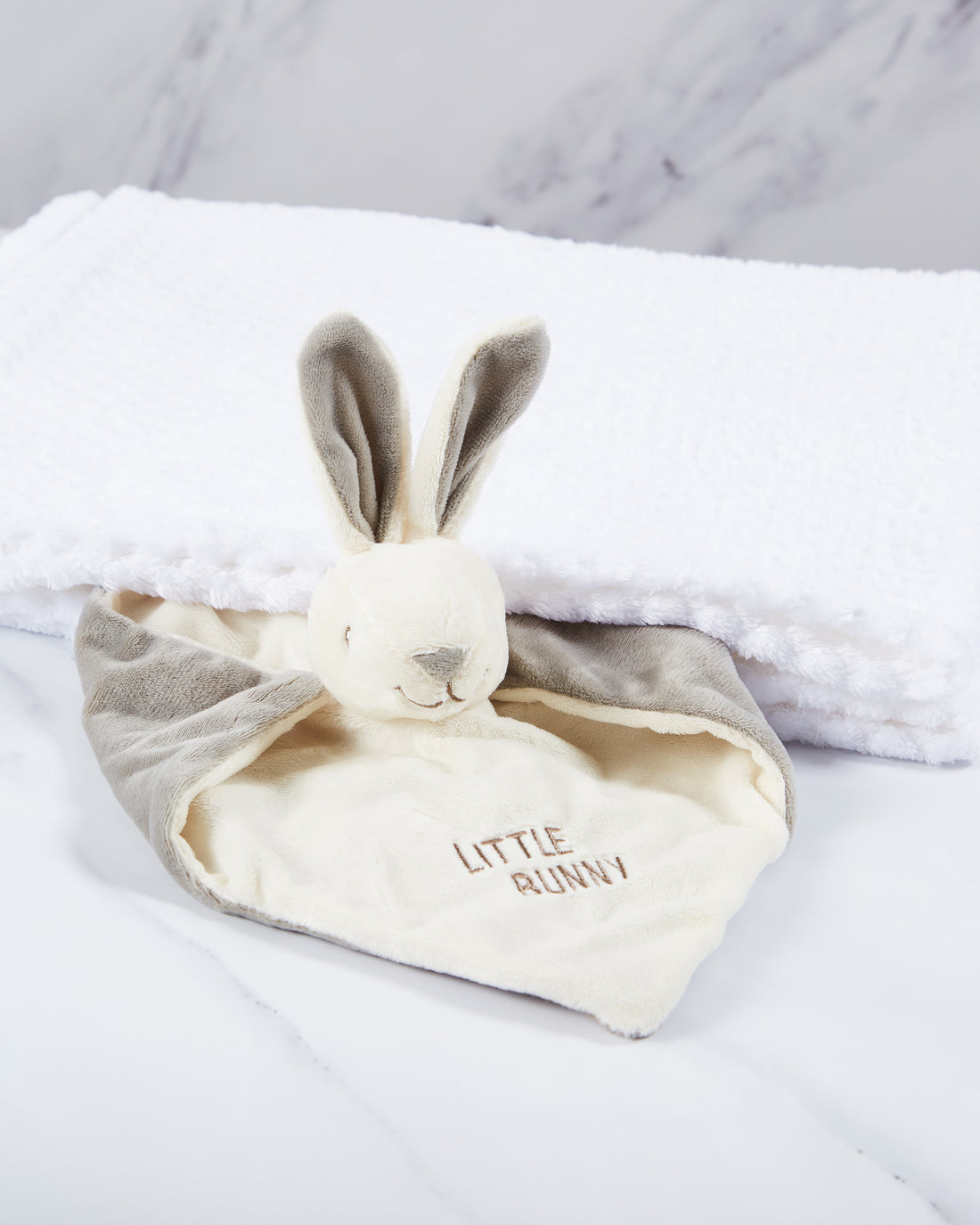 Little Bunny & Cuddles Set
Little Bunny Toy & Cuddles Set is a lovely bundle for any new baby. Our Cuddly White Waffle Blanket has a textured design and feels super cosy. The fabric used is kind to delicate skin and is ideal for use in prams or car seat.  
Size is 75cm x 75cm
Waffle blanket should be put on gentle wash and reshaped while still damp 
Please note that we are currently not stocking the 'Little Bunny' 21cm Comforter anymore and it has been replaced with the Bunny Soft Toy version. Super soft and cuddly, this toy is perfect for tiny hands to grasp on or doubled as a soothing toy to help a new baby sleep. 
For best care, the Bunny Toy should be hand washed
Arrives in a cardboard box