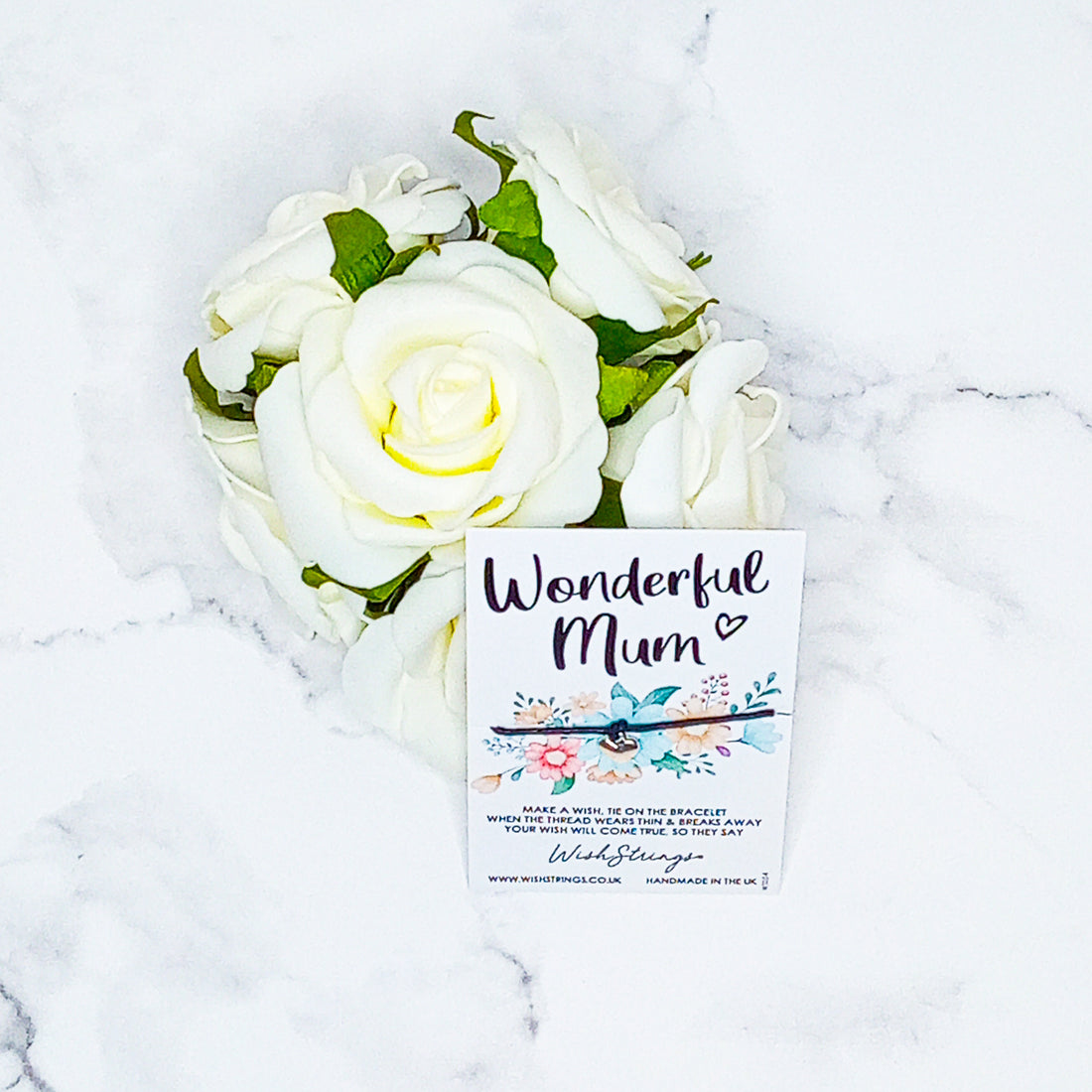 Wonderful Mum Wish Bracelet
The 'Wonderful Mum' wish string bracelet, makes a simple and thoughtful gift for a new Mother.
Created with style, is a unique Rhodium Silver Heart Charm attached to black cord.
Once your loved one is in receipt of this special gift, all they have to do is close their eyes, make a wish over the bracelet, and then tie the cord around her wrist.
Once the cord begins to fray, the wish is already on the way.
Card Size: 6cm x 3.5cm
Bracelet Size: One size fits all - trim to size